Driven With Pat & Nichole
Spot and Stalk Coastal Alaska Black Bear Hunt With Nichole
This is Nichole's first ever spot and stalk black bear hunt and it is taking place onboard the MY Golden Eagle in Alaska with Coastal Alaska Adventures. Nichole is used to hunting black bears out of a tree stand or a ground blind, so coming up to Alaska to experience a completely different way of hunting for these black bears is pretty awesome.
As for Pat, this is his second trip hunting in Alaska. As you can see below on this page, Pat hunted Sitka black tail deer with Coastal Alaska Adventures a couple years ago… and he's back! Here is the video showing Nichole's hunt.
Watch Episode 10 – Shooting Alaskan Black Bear With A Bow
Watch Episode 11 – Shot Alaskan Black Bear With Gun
In episode 11 Nicole and Pat continue their Alaskan black bear hunt with Coastal Alaskan Adventures.
Pat With Driven Joined Us For An Alaskan Brown Bear & Sitka Blacktail Deer Hunt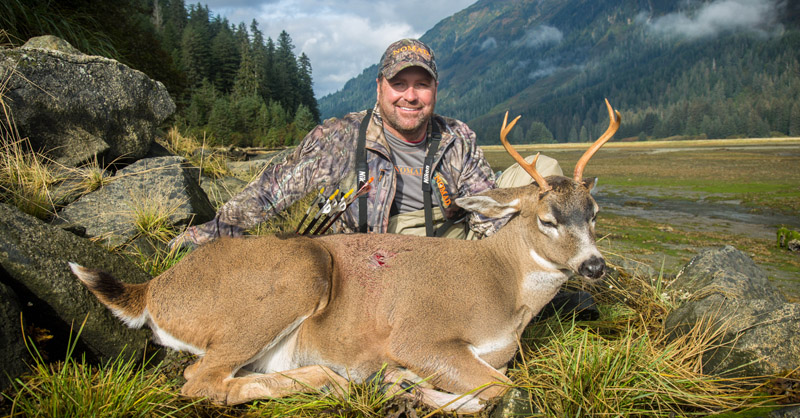 We had the privilege to have Pat join us for an Alaskan Brown Bear Hunt this September.
Pat's brown bear hunt is perfect as the bears are feeding in the streams for salmon this time of year. Its not uncommon to see 10 or more brown bears lining the streams as the salmon swim up river to spawn.
Check out his live Facebook video as he is about to board