Join Us for Alaska's Premier Yacht Based Brown Bear Hunts!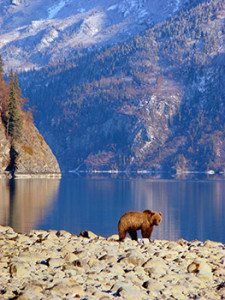 Coastal Alaska Adventures yacht based brown bear hunts are an outstanding option for hunters who want an all-in-one luxury hunting experience. This is a true world-class brown bear hunt from start to finish, with standards that no other Alaska hunting outfitter can match.
Our close knit staff of fully licensed professional guides set the standard for knowledge, skill, effort and experience to help you harvest the trophy brown bear of your dreams.
Not only do we have the finest accommodations and the hardest hunting most experienced guides, we also have what is probably the best concession for boat based brown bear hunts in Alaska. Owner and Master Guide Keegan McCarthy has worked for years to buy up and take over the longest standing and number one producing concessions available. You will not find a better hunting area–one that has consistently produced the largest trophy bears in SE Alaska for nearly 30 years.